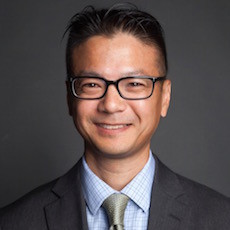 Direct line: 917-723-7133
Alex Cheung
Licensed RE Salesperson
Alex Cheung offers his clientele honest real estate guidance, well-researched market information, close personal attention and total discretion. He listens to your needs and seeks out what is best for each individual because he understands how frustrating and intricate it can be to find the right Manhattan apartment. Therefore, clients who work with Alex can expect to see only those apartments that truly fit their lifestyle and budget.
Alex's dedication to superior client service and remarkable attention to details makes every transaction go smoothly from start to finish. Born and raised in New York City, Alex has lived in Manhattan since 1971 and has an extensive knowledge of what makes each neighborhood so unique.
Prior to entering real estate, Alex honed his expertise and service skills in the world of retail sales management. He has spent well over 17 years working in various facets of the sales business, and has been often recognized as a top producer.
Outside of the work arena, Alex enjoys spending time with his family and taking his children to the park. He strongly believes that a passion for New York and knowledge of your produce are keys to success in real estate. From the Upper East Side all the way to Downtown, Alex can navigate you through the sales and rental markets, and help you achieve your goals today, tomorrow, and well into the future.