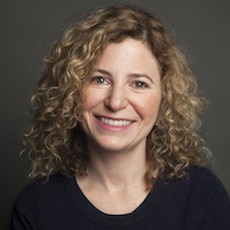 Direct line: 917-921-2203
Alexandra Mook
Licensed RE Salesperson
Alexandra Mook has been a resident of Manhattan for over ten years. She has a passion for the city and it's people, who make it the most exciting place in the world to live. Her interests in experiential hospitality and architecture inspired her to pursue a career in real estate.
"An apartment search is not just about finding four walls in a good neighborhood" says Mook. "its also about finding the perfect bistro or antique store down the street, looking out over a section of the city you connect with, knowing this is your window to New York"
Alex is experienced with clients both looking to buy or sell, making sure no detail is overlooked, going out of her way to educate them throughout the process and ensuring that they feel confident along the way. Alex believes that the perfect apartment exists for every individual and has made it her mission to find that right space, time and time again.
When you are looking for a new home, it is important to Alex that the experience be both efficient and fun. Her extensive knowledge of culture and the NYC neighborhoods enriches your search in choosing the perfect part of the city for you to live in and call home.
Alexandra received her Bachelor of Arts degree at Tulane University.