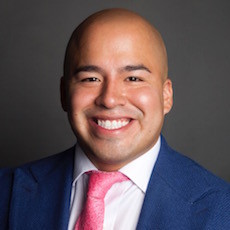 Direct line: (718) 744-7695
Diego Veliz
Licensed RE Salesperson
"The greatest feeling in the world is making my clients dream come true," says Diego Veliz, who chose real estate as his career because he loves everything about property and working with people. Diego provides full service to all his clients, from helping them find their perfect home to physically helping them move in. Along the way, he educates them about the process so the transaction, and the transition, are seamless.
Ambitious and innovative in his approach, and loyal and honest with his clients, Diego creates an amazing and memorable customer experience. His goal is to build relationships based on trust that turn into lasting partnerships, repeat business and referrals. Diego also believes in service with a big smile, and maintaining a sense of humor to alleviate unnecessary stress during your search.
A native and lifelong New Yorker who currently resides in Brooklyn, Diego knows New York City extremely well. He holds a BA in Criminal Justice from John Jay College of Criminal Justice. He loves the fabulous fashion, food, nightlife and diversity that NYC has to offer. Diego is also a philanthropist at heart. He cares, nourishes, improves and enhances the quality of life for others by finding them amazing homes, plus is a member and volunteer for New York Cares.