Astoria
The quintessential melting pot, Astoria will transport you back to the time of old-school restaurants and at the same time offer hot new eateries and trendy shops. From great Greek food to exotic microbrews, this old/new world has something for everyone. A residential and commercial neighborhood in the northwestern corner of Queens, Astoria is bounded by the East River and is adjacent to three other Queens' neighborhoods: Long Island City, Sunnyside and Woodside.
Today, much of the Astoria waterfront is being redeveloped and underutilized industrial sites in forgotten historic neighborhoods are being revived. With ethnic shops, markets and restaurants, the neighborhood exudes a charm and welcoming attitude where mom-and-pop shops and humble townhomes exist side-by-side.
With community libraries, sidewalks and specialty shops, this area offers a quiet neighborhood of mostly one- and two-family private homes.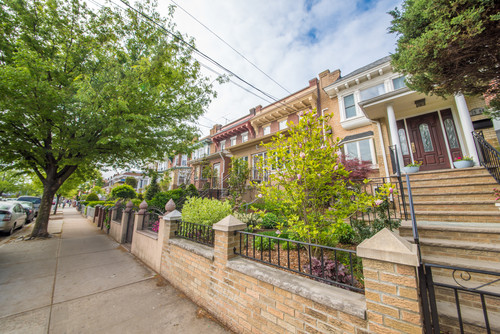 ---
Properties in Astoria
There are no properties listed in this neighborhood.