Red Hook
Hip, industrial and growing, Red Hook is a quiet community on Brooklyn's waterfront. An isolated maritime neighborhood, old warehouses have been repurposed as cafes, music venues and community centers attracting a mix of residents. With a seaside aesthetic, you can wander through nurseries and community gardens and take in the Waterfront Museum and Showboat Barge.
Red Hook has been part of the Town of Brooklyn since it was organized in the 1600s. It is named for the red clay soil and the point of land projecting into the Upper New York Bay. It is the only part of New York City that has a full frontal view of the Statue of Liberty, which was oriented to face France, the country which donated the statue to the United States following the country's centennial.
With a mix of renovated warehouses, lofts, garden duplexes and apartment buildings, this area will remind you of a bygone era.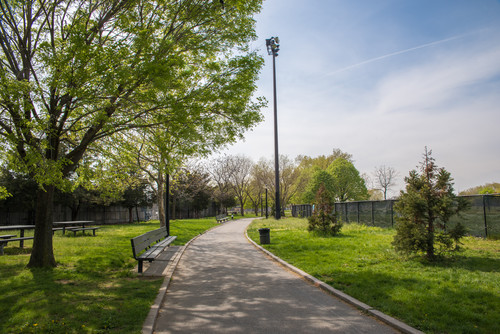 ---
Properties in Red Hook
There are no properties listed in this neighborhood.