East Village/LES
Passing by the buildings that birthed the punk rock movement, you get a sense of how much has changed as you sit and order a gourmet pizza. East Village, where old traditions and contemporary concepts share the sidewalk, it is a neighborhood that's evolved—where street style is more than a concept, it's a culture.
Its boundary to the north is Gramercy Park and Stuyvesant Town, to the south by the Lower East Side and to the east by the East River. For the most part, apartment buildings in the East Village and LES are rustic low-rise and pre-war units, along with modern high-rise luxury buildings. Iconic fire escapes and gritty alleyways add to the artful appeal and urbane cool.
The area is home to many affordable ethnic restaurants, late-night entertainment, coffee houses, music venues, beyond-hip bars and funky shops where entertainment options are endless. A classic New York neighborhood, East Village preserves a laid-back attitude where even outsiders feel welcome. Local parks include Tompkins Square, Union Square, and Hamilton Fish Park.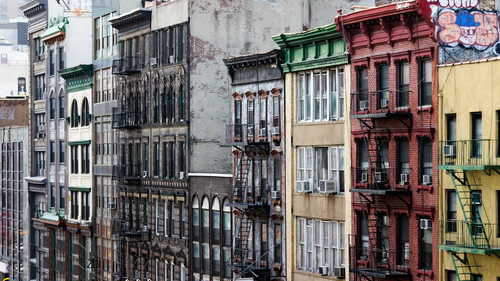 ---
Properties in East Village/LES
There are no properties listed in this neighborhood.