Gramercy/Flatiron
Experience privacy and seclusion right in the middle of Manhattan. Gramercy is a neighborhood that surrounds Gramercy Park, after which it was named. The park is one square block in size and is fenced and locked, with keys only available to residents of surrounding buildings. This is one of New York's most historic and urbane enclaves.
The area is well known for its large pre-war buildings as well as its post-war doorman attended high-rises. Gramercy Park includes many restored homes throughout the neighborhood.
Bordered by East 21st to the north, Third Avenue to the east, East 18th to the south and Park Avenue to the west, Gramercy is valued for its charming streets and filled with synagogues, churches, schools, shopping and places for outdoor recreation.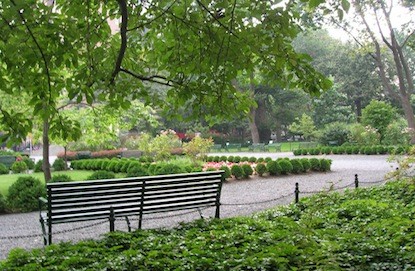 ---
Properties in Gramercy/Flatiron
There are no properties listed in this neighborhood.