Downtown Brooklyn
The heartbeat of Brooklyn, bustling Downtown Brooklyn, located in the northwestern section of the borough of Brooklyn, is a regal neighborhood serving as the central hub of Brooklyn's civic functions and is the third largest central business district in New York City. The neighborhood is known for its office and residential buildings yet more recently has become a vibrant scene of arts, markets, festivals and restaurants. Since the rezoning of Downtown Brooklyn, the area has been undergoing a transformation creating a vibrant exciting place to live.
Beyond Downtown Brooklyn's vaulted ceilings, fluted columns and marble office buildings, a small-town suburban feel permeates its tree-lined streets with inviting restaurants and plenty of adorable shops and knick-knack stalls lining the main avenues. The Fulton Street Mall is a popular destination for shopping and people watching.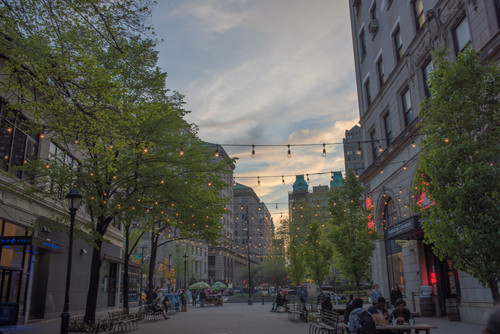 ---
Properties in Downtown Brooklyn
There are no properties listed in this neighborhood.