Prospect Heights
Prospect Heights, a well-connected cultural hub, has some of the area's most unique features—a forest, zoo, a Beaux-Arts triumphal arch and a park you can barbeque in. Compared to other Brooklyn neighborhoods, Prospect Heights is relatively small and is notable for its cultural diversity, the Brooklyn Public Library, museums, gardens, bars and cafes, as well as its tree-lined streets.
Experiencing rapid demographic changes over the last decade, its shifts are exemplified by a mixture of older buildings under reconstruction, rows of classic 1890s brownstones and newly built luxury condominiums. Bounded by Flatbush Avenue to the west, Atlantic Avenue to the north, Eastern Parkway, beginning at Grand Army Plaza, to the south and Washington Avenue to the east, it has an unhurried pace and suburban feel.
Central to tons of restaurants and cute cafes, Prospect Park provides beautiful green space for relaxation or recreation.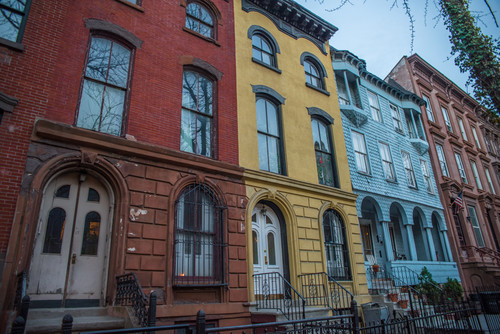 ---
Properties in Prospect Heights
There are no properties listed in this neighborhood.