Cobble Hill
A little bit trendy and a little bit hip, this is the Brooklyn you see in movies. Blending current trends and small-town charm, the area's homey feel is due largely to the many generations-old, family-run stores and businesses such as Italian meat markets and old-time barber shops that sit side-by-side with trendy new boutiques, restaurants and cafes.
Cobble Hill is a small historic neighborhood comprising 40 blocks, and sits adjacent to Brooklyn Heights to the north, Boerum Hill to the east, Carroll Gardens to the south and the Columbia Street Waterfront District to the west.
Convenient to everything and a true picturesque NYC setting, much of the neighborhood is comprised of some of the city's finest collections of 19th century houses.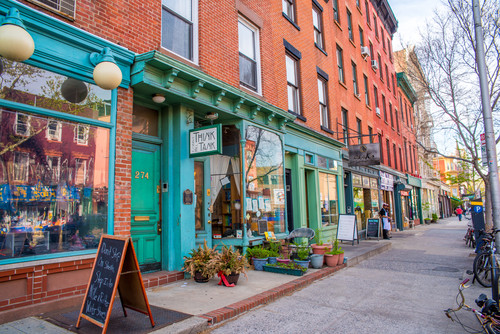 ---
Properties in Cobble Hill
There are no properties listed in this neighborhood.