Long Island City
Industrial evolution and artistic renewal describe Long Island City (LIC), a neighborhood that is seemingly changing from block to block, as you pass from early 20th century industrial streetscapes to comfortable main streets through to the high-rise waterfront.
LIC is noted for its rapid and ongoing residential growth and gentrification, its waterfront parks and playgrounds and its thriving arts community. LIC has among the highest concentration of art galleries, art institutions and studio space of any neighborhood in New York City. The largest neighborhood in Queens, it is bordered by Astoria to the north, the East River to the west, Hazen Street, 49th Street and New Calvary Cemetery in Sunnyside to the east and Newtown Creek, which separates Queens from Greenpoint, Brooklyn, to the south.
With wrought iron entry gates and tin awnings, portions of the neighborhood have been rezoned from industrial to residential and many of LIC's old abandoned warehouses are being converted into modern lofts. Many newly constructed buildings offer sweeping views of Manhattan's iconic skyscrapers while Gantry Plaza serves as a symbol for the growth and rejuvenation of the neighborhood.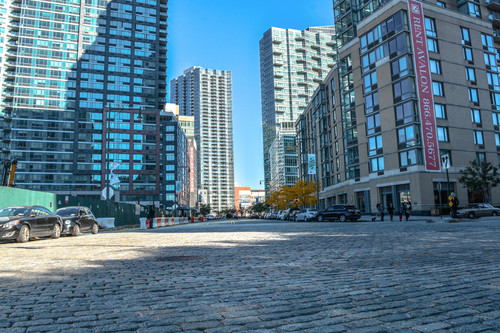 ---
Properties in Long Island City
There are no properties listed in this neighborhood.