Fort Greene
Flea markets, boutiques, bars, and coffee shops flourish in Fort Greene. Conspicuously hip, Fort Greene is home to a plethora of great restaurants, funky swap meets and has a homey community vibe. With tree-lined streets and beautiful brownstones, it's listed on the New York State Registry and on the National Register of Historic Places and is a New York City–designated Historic District. It is located in northwest Brooklyn in the area known as South Brooklyn, just across from Lower Manhattan and north of Prospect Park.
A neighborhood that keeps its stoops clean in case you'd like to sit, Fort Greene offers the charm of friendly exchanges, sidewalk strolling and trendy establishments. It's convenient subway accessibility provides easy access to other NYC neighborhoods.
With wide-open spaces and old-growth trees, Fort Greene Park offers a place to get away from it all.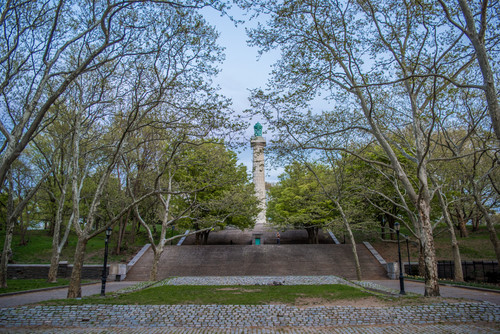 ---
Properties in Fort Greene
There are no properties listed in this neighborhood.