Park Slope
Take a stroll through Prospect Park, located on the eastern edge of Park Slope. This neighborhood is idyllic with hip boutiques, trendy shops, restaurants, pubs and endless things to do at your doorstep. Considered one of New York City's most desirable neighborhoods, Park Slope is roughly bounded by Prospect Heights, Boerum Hill, Windsor Terrace, Downtown Brooklyn, Gowanus, Fort Greene and Greenwood Heights.
Known for its organic market, the neighborhood also features the Brooklyn Academy of Music, the Brooklyn Botanic Garden, the Brooklyn Museum, the Brooklyn Conservatory of Music and the Central Library as well as the Park Slope branch of the Brooklyn Public Library system.
Immaculately maintained brownstones, converted Queen Anne row houses and Romanesque mansions are found throughout the area.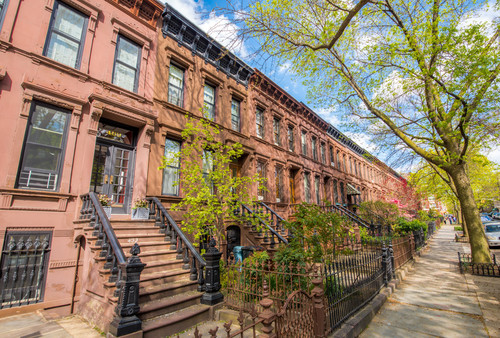 ---
Properties in Park Slope
There are no properties listed in this neighborhood.